Martin Luther King Jr. challenged people to step up and help others and question what they can do to make the world a better place. It's not too early to talk about these concepts with preschoolers and we've discovered that children at A Child Becomes have big hearts! We have found organizations both near and far that need help, and we have developed some simple projects that allow the children and their families to give back.
---
TOY DRIVE FOR TOYS FOR TOTS
Each December we hold a toy driver for Toys for Tots and encourage students and families to bring an unwrapped toy into school that could be donated to Toys for Tots. Our school partners with our local Fire Station 29 to collect more than 120 toys for children in our area. The students pile wagons high and pull them over to the station for donation. Typically we get a tour of the station and the kids get to sit in a fire engine! We head back to the school for hot cocoa and a holiday sing-a-long! It's a great lesson in sharing, and is always festive and fun!
Our local online news source, the West Seattle Blog, covered our donation drive and voyage in 2016:
 READ THE STORY 
BOOK DRIVE FOR AFRICA
This year we are continuing a project that we started last year, a book drive for to help build a library in Ghana. 93% of schools in South Africa do not have libraries!  We partnered with African Library Project, a California based non-profit dedicated to building school libraries in Africa.  They helped to match us up with a school and ship the books for us – which means they handle processing through customs and distribution to the school.
Our students and families collected and donated over 1200 books that will benefit Baniantwe SDA Basic. Our families also donated nearly $500 to help with the cost of shipping these books!  An incredible effort and hugely successful project!
Our students created notes and cards that were included in the boxes that were packed up and sent in April.  We're anxiously awaiting confirmation that our books arrived safely and hope to hear news from our new friends in Ghana about the books they received.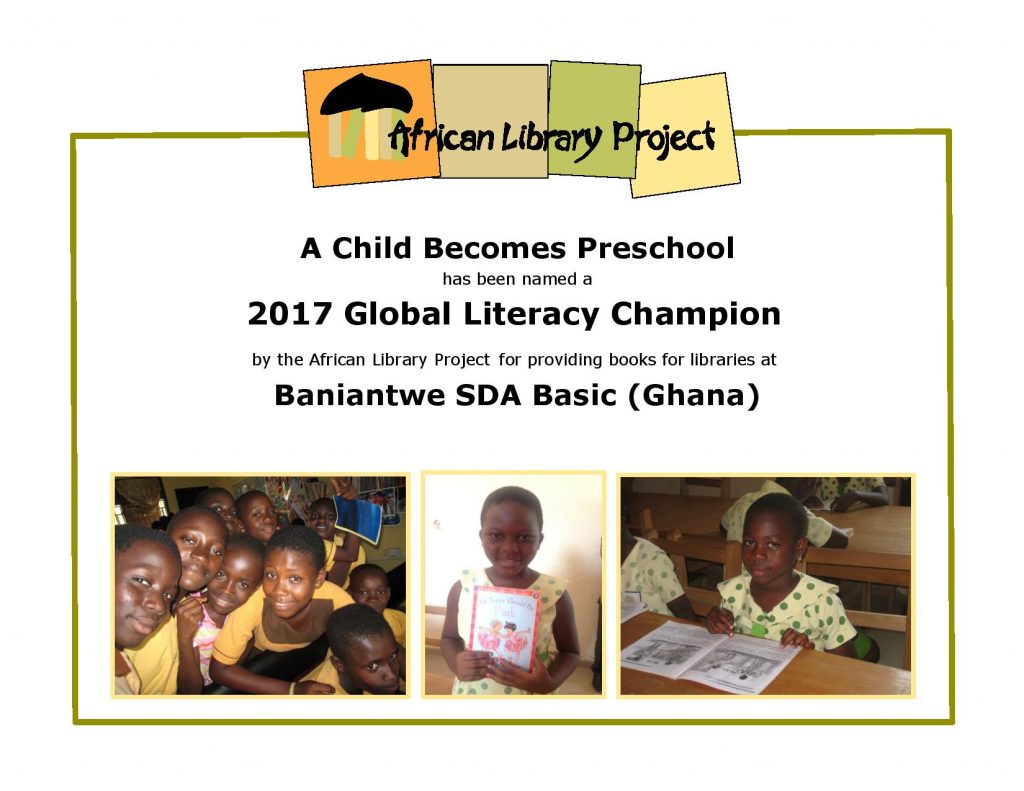 PLAY YARD CLEAN UP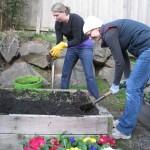 On Saturday, February 4th parents and staff rallied to help transform the school's play yard.  We started at 9AM on a gorgeous and sunny Seattle morning and had completed the work by 1PM.  About 40 people showed up with rakes, shovels, dump trucks, buckets, plants, bulbs, wheel barrows and most importantly, a GREAT attitude!  We were able to clear out all of the gravel and replace it with cedar play chips – MUCH softer according to all of the kids who tried it out for us.  Shrubs were trimmed, trees were pruned, junk was hauled, gardens were prepped, the shed was cleaned out – what a fun day. Thank you to everyone who helped make it happen!
FOOD DRIVE FOR NORTHWEST HARVEST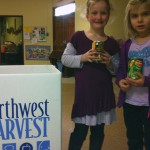 Children from all classes bring in non-perishable food items as we collect food for Northwest Harvest. We have added a new element to the drive this year, a Snail's Pace Race to meet the finish line! Kids bring their food into the Social Hall and line it up by groups of 10. We watch to see how long it takes to get to 50, 100, 120, 200…! It's an exciting way to count by 10 and help those in our community at the same time! Northwest Harvest picks up all the food at the end of the race!